Dental Assistant CPR Training
Our amazing students work together to learn this exciting new career. This include dental assistant CPR training. They know hard work will get them places and acting selflessly are some of the best qualities of a dental assistant.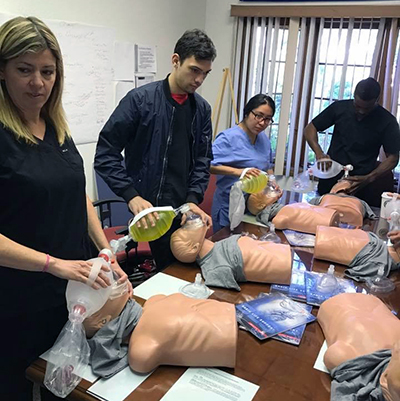 We here at the Dental Assistant School of San Diego are very proud of each one of our students and wish them the very best in the dental field. You are part of our family and we couldn't be happier.
Are you interested in becoming a dental assistant like these students? If you said "YES" then sign up today. Space in out classes is limited, so why not email or call (760) 691-1933 to reserve a spot in our next session. Don't let this opportunity pass you by.
Sincerely,
Dr. John Coleman