Dental Assistant Scholarships Last Chance
Are you tired of a job that feels like it is not going anywhere? Are you ready for a career that has great pay and is recession-proof? Look no further because becoming a dental assistant could be for you. The Dental Assistant School of San Diego is offering new dental assistant scholarships.
Dr. Coleman has funded scholarships for the next session and extended the deadline. The scholarships range from a minimum of $200 all the way to Full tuition. However, these amazing dental assistant scholarships are very limited in number. The final deadline has been extended to Feb. 22, 2017. But hurry before they are gone – get your scholarship today!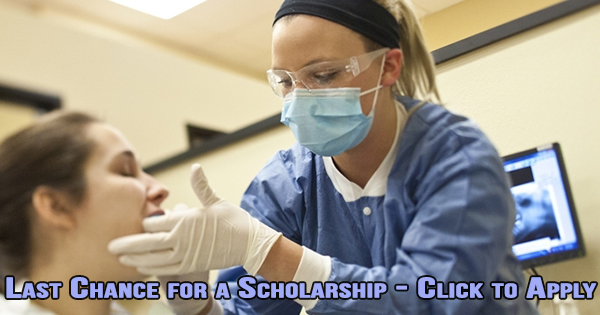 Click Here to download the Scholarship form to apply.
Our dental assisting program is designed for students with time commitments other than school. Our training is complete in a fast 13-weeks and provides real world internship experience that can help you become a dental assistant. These scholarships can help solve financing issues for the selected prospective students. Become a dental assistant today and join our successful group of graduates!
Take advantage of this opportunity and reserve a spot in our next Dental Assistant class… Email or call (760) 691-1933 today!
Sincerely,
Dr. John Coleman